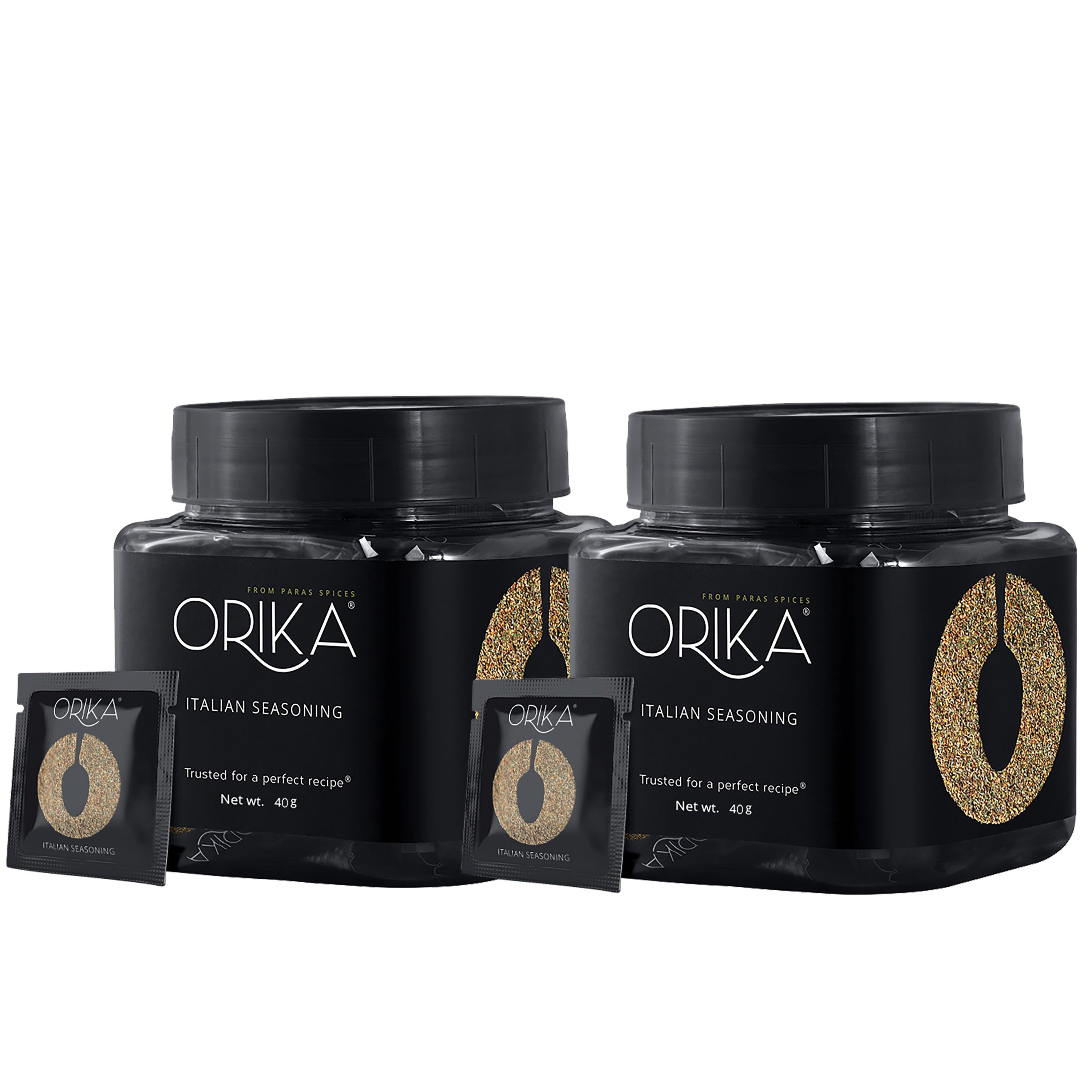 ORIKA Italian Seasoning made from premium quality Oregano from Turkey. If you like experimenting in your kitchen, use this seasoning with your own creative recipes to produce a dish that may not be Italian at heart but tastes delightful with a bold hit of flavours. Application - Pizza, Garlic Bread, Pasta, Italian Dishes, Fruit Chaat etc.
Sale price
Rs. 149.00
Regular price
Rs. 198.00
You saved
24% OFF
What they're all saying
A perfect drink for the summer season i.e. Orika Jaljeera lemonade. Its deliciously herbilicious.
Orika have come up with really exciting Seasonings to make your and my cooking hassle free, innovative and quick.
Orika Spices are just easy to use & Versatile , I am using minimum number of ingredient to make a fabulous Dishes.